Do you want to get 30-40% more leads from your WordPress/WooCommerce web-site?
Do your customers not using emails (these quite common for non-geeks or emerging markets)?
Do you want to be able to provide easy way to contact you?
Do your customers prefers receive calls instead calling?
Do you want to analyze ads performance and increase ads ROI?
Do your visitors often go away from your site without contacting with you?
How to solve all these tasks?
I offer WordPress plugin to you, it will make your visitors to contact you much more easier.
Visitor will see popup form (shown automaically or by click to popover button) where he/she can specify phone and submit form. You will receive notification about new lead, also web-analytics data will be saved for future use.
Comparing to other popup plugins, this plugin don't require using of email address field and allow to make leads database inside WordPress without any 3rd party services.
You see demo on this page, just click to icon in the bottom right area:
This demo is using e-mail field, but you will be able to switch off it if you dont'need it.
Example of inline button:
Shortcodes
[popup4phone_inline_form_no_popup] - inline form, lock auto popup
[popup4phone_inline_form] - inline form, NOT lock auto popup
[popup4phone_button_inline] - inline button for open form
Features
Fully translatable/editable front-end dialogs (form field labels, messages)
Flexible settings for fields – email, message fields in the popup form can be hidden or visible
Leads database inside WordPress without any 3rd party services
Top front icon for open popup on each page
Automatic popup (can be disabled). Available settings for automatic popup: delay after load page and length of pause between repeat shows for same visitor
Integration with Google Analytics so you can track what ads causes calls requests and improve your marketing
Support for conversion tags (e.g. Google Conversion / remarketing), tracking pixels
You will know about new leads immediately by email
Leads will be saved with traffic/behavior data – where lead come from (referrer), landing page, UTM labels, URL and title of page where form was submitted, visited pages on your site
Settings for popover button (offset, size, color)
Shortcode for inline form – just insert [popup4phone_inline_form] in any page or post
Export all leads as single file (in .csv format)
You can specify custom javascript code for execute after submit (for integrate with other analytics / conversion tracking systems, etc.)
Click to download free on the WordPress.org
Planned features (not implemented yet, please let me know if you interested in it)
SMS notifications for you about new leads and for sender (so he/she will sure know their request is received). It will use some SMS gateway.
Immediate connection (callback) between your phone and phone specified by user. It will use integation with cloud communications system / PBX.
Export leads in Excel (.XLS/.XLSX) formats
Comments to leads
Ability to integrate as Javascript code to other sites/domains (including non-WordPress)
Something you want, but was not specified here?
If you have any questions / interested in the features described above – please send a request using this form:
About author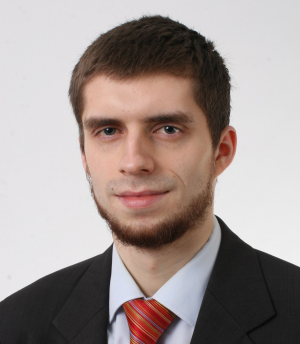 My name is Ivan Skorodumov. My total programming experience is since 1997, experience in web-development is since 2008.
I have completed more than 100 projects. These projects includes web sites, online stores, custom CRMs, web-services/Apps/SaaS, API integration/automation tasks, ecommerce email marketing apps (collecting data, segmentation, cart abandonment, feedback request, etc.), web-analytics setup.